Leasing vs. Buying a New Alfa Romeo – Which is Right for You?

Known for their evocative Italian styling and exhilarating performance, it's easy to see why more and more drivers are making the switch to an Alfa Romeo vehicle. One of the most common questions that our team at Joe Rizza Alfa Romeo is asked pertains to whether it makes more sense to buy or lease an Alfa Romeo. Many luxury buyers are concerned with making the smartest financial decision for their personal situation and are curious about the benefits that come from leasing an Alfa Romeo.
In an effort to demonstrate all the perks and advantages that come from leasing an Alfa Romeo, we've created this informative guide that answers all of your questions related to leasing. Leasing allows you to spend less time worrying and more time enjoying each mile behind the wheel of your new Alfa Romeo. When you're ready, you can browse our most current lease offers and choose the Alfa Romeo model of your dreams.
Benefits of Leasing an Alfa Romeo

Depreciation Protection
Perhaps the biggest reason that drivers choose to lease their Alfa Romeo is the simple fact that you're protected against losses normally associated with depreciation. When you lease, you get to enjoy the best of both worlds. First, you won't have to worry about your vehicle depreciating more than you expect since you can simply turn the vehicle in and walk away without penalty. Similarly, if your vehicle depreciates less than expected, you can take advantage of the situation and purchase the vehicle at a predetermined price. It's a win-win situation!

Lower Monthly Payments
In comparison to financing, your lease payment is generally much lower for the same Alfa Romeo vehicle. This is due to the fact that with a lease, you're basically paying for the portion of the vehicle that you're actually using. Meaning that you're paying the difference between the purchase price and the value of the vehicle once the lease reaches its conclusion. Even better, a lease almost always involves a lower amount due at signing.

Greater Flexibility & Freedom
With leasing, drivers will experience more flexibility and freedom in the event that their driving needs change. Do you want to switch to a different Alfa Romeo model? Once your lease concludes, simply return your current vehicle and choose another. Even if you're interested in a different exterior color or trim level, you'll have the option to make the switch when your lease reaches its end. Regardless, leasing your Alfa Romeo means that you'll always be driving the latest and greatest in terms of in-vehicle technology and features.
Factory Warranty Coverage
There's no substitute for the confidence that comes from knowing that your leased Alfa Romeo is covered by factory warranty protection for the entire term of your lease. There's no need to stress about unexpected repairs for covered components thanks to warranty coverage. This means you can spend more time driving and enjoying your Alfa Romeo.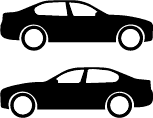 No Impact on Trade-In
Purchasing a new vehicle often involves trading in your existing car. Often, trade-in time can involve haggling and unpleasant negotiations on the purchase price of your new car. By leasing, you'll never have to deal with these uncomfortable situations ever again! Once your lease ends, simply return your leased vehicle and select your next vehicle. Not quite ready to part ways? That's OK too! There's a predetermined price at which you can purchase your existing lease without the need to negotiate or haggle.

24-Hour Roadside Assistance
Whether the journey takes you across town or across the country, it's always reassuring to know that you're not alone on the road. For your entire lease term, 24-hour roadside assistance is available should you need a helping hand. From flat tires and fuel delivery to lock-outs – help is always close by.
Shop Alfa Romeo Leases at Joe Rizza Alfa Romeo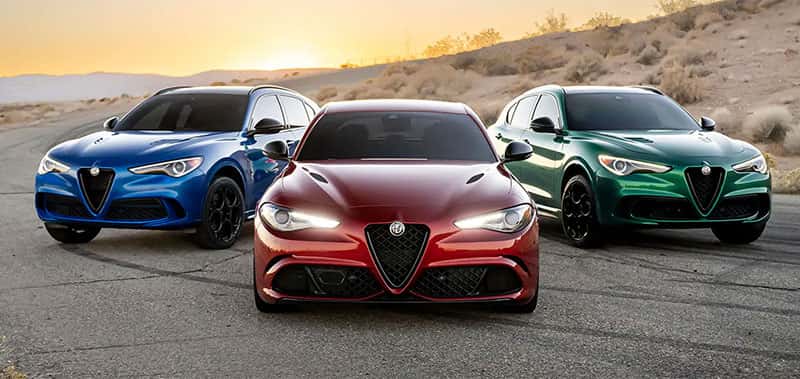 Looking for a competitive Alfa Romeo lease? Joe Rizza Alfa Romeo is your ultimate destination for the latest lease incentives along with a comprehensive selection of the latest Alfa Romeo models. Our team of lease experts can personalize a lease that matches your budget and driving habits. Proudly serving drivers in the Chicago area, Joe Rizza Alfa Romeo looks forward to helping you lease your next Alfa Romeo.