Sell Your Exotic Car near Chicago

A well-publicized shortage of new cars, driven by supply chain issues in the automotive industry, has resulted in a temporary spike in used car values as many buyers who would have purchased a new vehicle, have instead purchased a late model used vehicle. Knowing this, you might be considering the idea of selling your exotic vehicle or trading it in. There are many places you can sell a car, but we do hope that you'll consider selling it to us here at Joe Rizza Alfa Romeo.
While many dealerships want to buy your car, we are uniquely positioned to give you a true market value for your special exotic car or SUV – even if it isn't an Alfa Romeo. The used car superstores, such as Carmax or Carvana, do a great job of combining a fast and easy selling process with a fair value for mass-market vehicles. However, at Joe Rizza Alfa Romeo, we'll give you a better value for your luxury or exotic automobile, because we know these vehicles better than anyone.
In-Depth Assessment
Many used car dealerships use simple trade-in evaluation tools that will get you a fair market value offer for your car in just a few clicks. Again, this system is great for mass-market vehicles. For a luxury or exotic car, though, you'll need more in-depth info to truly understand the market value for these exclusive vehicles. That's where our expertise comes in. We take a look at exclusive options that may not show up with a simple VIN search, and we understand that rare options, engines, and even colors can make a huge difference in the value of an exotic vehicle.. This is slightly more time consuming, but it pays off when you receive a true market value for your luxury or exotic car.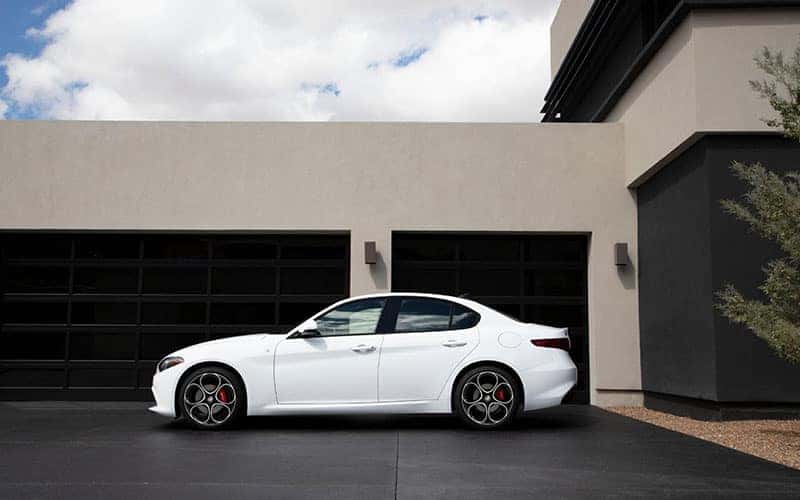 Set Your Appointment
Even though our trade-in evaluation process is more in depth than most, we still do our best to make it as efficient as possible for our clients. We are delighted to see you at any time, but setting up an appointment to visit our dealership is the best way to ensure that we can devote our attention to you fully. We respect your time, and we want to be sure that we are giving you all of the attention you need. Simply contact us here at Joe Rizza Alfa Romeo and one of our friendly salespeople will set an appointment to assess your vehicle.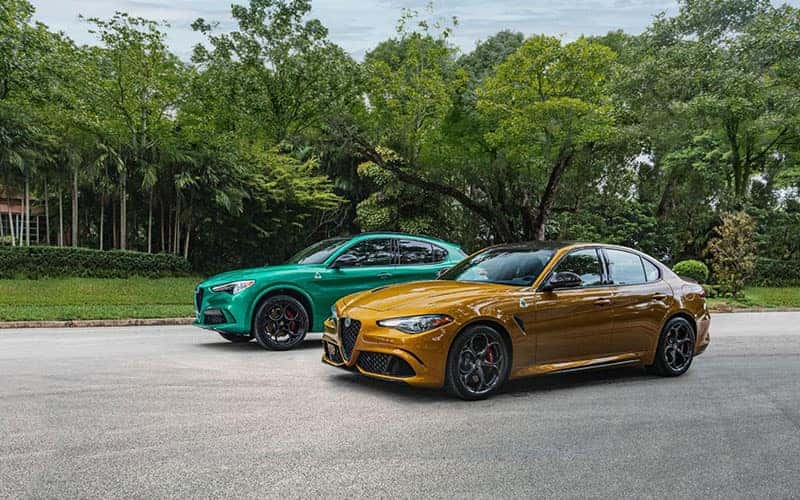 What If I Need a New Car?
Despite production slowdowns and shortages, we are still able to stock new inventory here at Joe Rizza Alfa Romeo. We maintain the best possible selection of new Alfa Romeo models in the Chicagoland area. No matter what's going on in the rest of the world, we're still in the business of making our clients happy. We work hard to earn your business with an impressive selection and appealing offers that put your dream car within reach of your budget. Not seeing what you're looking for on our website? We'll be happy to tell you what's coming in shortly, and you can reserve the perfect Alfa Romeo before it even gets here.